Welcome  Willkommen 

English   
Deutsch 

GoodNewsBarometer 
  
Climate Change over the past 1000 Years! A animation shows the land use on our planet for the past 300 years - more at below link:
http://www.goodnewsbarometer.com/site_map.htm 
Use our platform to make known your active environment-contributions
and health activities worldwide !
please contact us... 


What differentiates us from other similar platforms
in the Internet ?  

We offer a platform for organizations and individuals to present their
own efforts for health and environment protection,
their products and their applications aiming at a better life quality in our world.
 
In contrast to pure information about climate, environment protection
and renewable energies, this platform indicates efficient actions and thus
points towards a new "green era".

Therefore, this platform serves as a base for first contacts between
interested customers and as qualified designated organizations/individuals
displaying their achieved actions, products and innovative, technical know-hows.

 Any closer negotiations will be implemented by the parties themselves.   
(see corresponding links)     




---

Beside active contributions and creative applications we offer
the most actual news about global environment.
We recommend to look into the websites quoted below
which have the same purpose as GoodNewsBarometer:

(please find more websites on our Link-Site)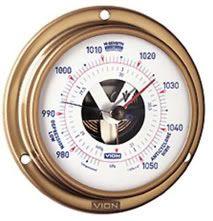 Our barometer will indicate environment & climate data in appoximately real-time.
Thanks to the great and brilliant team of Poodwaddle ! 
Only, they made it possible through their website providing such a huge data transmission.

With the GN-Barometer, respective poodwaddle you will always be up to date on the state of health of our planet and its inhabitants. Many thanks and appreciation for your work.

Approx. Real Time World Data:
http://www.poodwaddle.com/worldclock.swf

and a Test-Example site:  http://lovejoy.nerc-essc.ac.uk:8080/Godiva2/ 
and  http://lovejoy.nerc-essc.ac.uk:8080/ncWMS/godiva2.html
---
There is now clear scientific evidence that emissions from economic activity, particularly the burning of fossil fuels for energy, are causing changes to the Earth´s climate. A sound understanding of the economics of climate change is needed in order to underpin an effective global response to this challenge. The Stern Review is an independent, rigourous and comprehensive analysis of the economic aspects of this crucial issue. It has been conducted by Sir Nicholas Stern, Head of the UK Government Economic Service, and a former Chief Economist of the World Bank. The Economics of Climate Change will be invaluable for all students of the economics and policy implications of climate change, and economists, scientists and policy makers involved in all aspects of climate change.
---
Launch of the Sustainability Yearbook 2012 at the World Economic Forum
Media representatives can obtain the Sustainability Yearbook 2012 at:
http://www.sam-group.com/yearbook/yearbook.cfm
Only the most sustainable companies make it into the Yearbook
The 2500 largest companies in the world (as reflected in the Dow Jones Global Index) are invited each year to participate in the SAM Corporate Sustainability Assessment. Only the top-scoring 15% from the 57 sectors assessed by SAM are included in the Sustainability Yearbook.
---
World's Water Shortage  website link from sidebar:

http://www.realtruth.org/articles/435-edws.html 

Water in the News  website link from site bar:



http://www.waterionizer.org/site/898596/page/878497


---



Project Atmospheric Brown Clouds:

Participating Institutions:
---